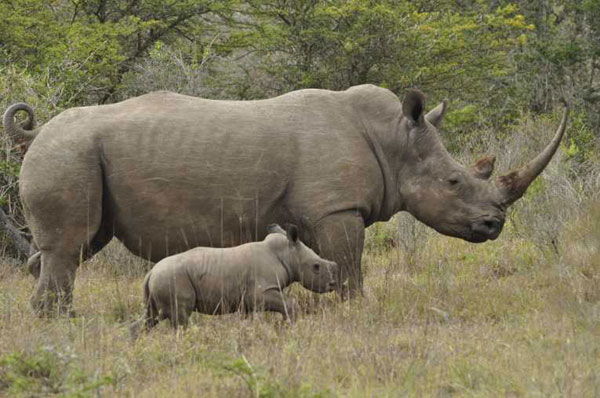 Pretoria- The number of rhinos poached in South Africa since the start of the year has increased to 273 with the Kruger National Park bearing the brunt, says the Department of Environmental Affairs.
According to the department, the Kruger National Park continues to bear the brunt of rhino poaching with the number of rhinos poached since last week increasing from 180 to 201.
"Since the beginning of the year, the North West province has had a total of 21 rhinos poached while 19 have been poached in KwaZulu-Natal, 19 in Limpopo and 13 in Mpumalanga," said the department on Tuesday.
In its previous update of rhino poaching statistics last week, the department said the number had increased to 249.
Meanwhile the number of alleged poachers that have been arrested has increased to 83 with five arrests having been made at the Kruger National Park since last week. Since January, a total 41 alleged poachers have been arrested at the park.
In the past week three suspected rhino poachers were arrested in the Tshokwane section of the park after killing a black rhino. One of the poachers died in a local hospital after being wounded in a shootout with rangers at the park.
The rhino horns were confiscated from the alleged poachers as well as a 458 hunting rifle with a silencer, ammunition and poaching related equipment.
On Tuesday, in a separate incident, an alleged poacher was fatally wounded by rangers near the Langtoon dam (which is situated in the north-eastern part of the Kruger) during a shootout. Two firearms, ammunition and poaching equipment were recovered.
The department urged South Africans to report incidents of poaching. -SAnews.gov.za