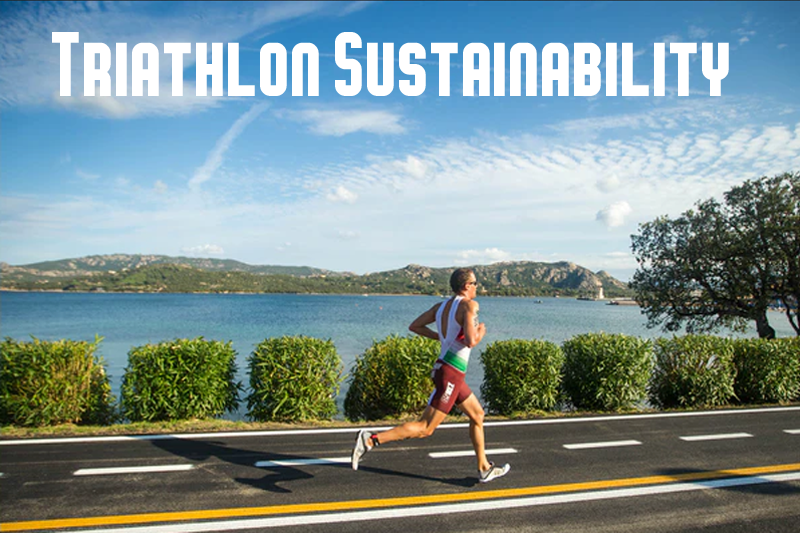 The International Olympic Committee has recognised World Triathlon's comprehensive sustainability plans for a more environmentally friendly sport with a Carbon Action Award, part of a global initiative between the IOC and DOW aimed at recognising and accelerating effective climate action in sport.
World Triathlon receives IOC Sustainability Award
Published earlier this year, the Sustainability Guidelines for Event Organisers are at the heart of World Triathlon's efforts to proactively tackle the climate emergency and ensure its events are doing all they can to minimise their impact on the planet.
"Greater awareness of our environment and of our impact upon it is the responsibility of every individual, but for us as an international organisation and the governing body of triathlon, that duty is even greater. We have been working hard to ensure that our events and our partners are in the best possible position to ensure we are all putting the planet at the centre of decision-making, and it is gratifying to receive this award from the IOC in recognition of our efforts," said World Triathlon President Marisol Casado.
The guidelines include a four-part plan aimed to help LOCs create their own sustainability plan, alongside more in-depth methods and concepts covering the staffing, site and infrastructure, accommodation, procurement, mobility, energy use and supply, catering and waste and water management of events. A rating system for all LOC's sustainability credentials has also been adopted and will be a fundamental part of the bid process for hosting future events.
First launched in 2019, the award – created to inspire further climate action by recognising the sustainability efforts of key sports organisations within the Olympic Movement – was announced at the sixth IOC Sustainability Session.