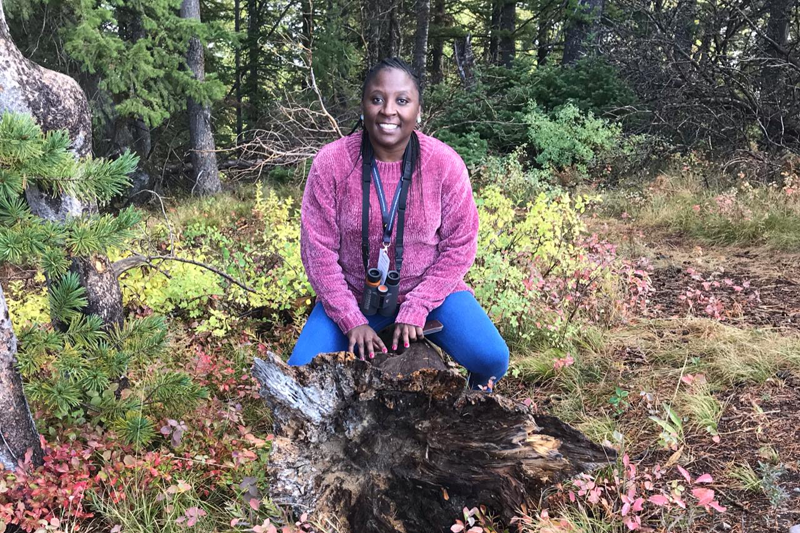 Six intrepid filmmakers journey up the KwaZulu-Natal coastline to participate in the Nature Environment & Wildlife Filmmakers (NEWF) Advanced Underwater Filmmaking Lab this month.
NEWF hosts Advanced Underwater Filmmaking Lab for Six Filmmakers
The NEWF Underwater Lab, sponsored by Vulcan Productions, heads to Sodwana Bay in the iSimangaliso Wetland Park where the first of three stages begins. On Sunday, 23 February the participant's 'think tank' rolls out with stage one. The team will be based in the park for two weeks where there is a strong focus on story development and pre-production. The team will be tasked with developing a concept for a short film. Participants will also undergo training for three dive accreditations: Open Water 20, Explorer 30 and Ecological Diver.
The second stage specifically for the cinematographers is to develop diving skills in equipment management, high safety and buoyancy which will allow them to grow and become comfortable as an underwater cinematographer. They will undergo training for advanced diving accreditations: Deep 40, Nitrox and Performance Diver. During this stage they will also be tasked with filming and documenting the shot-list as per the outcomes of story development in stage one.
The final stage is the post-production with the team tasked to complete their film. The polished product will be showcased at NEWF Congress 2020 which takes place from 21 – 24 July at the Barnyard Theatre, Suncoast Durban, South Africa.
"On a continent surrounded by over 30 000 kilometres of coastline, Black African underwater filmmakers are rarer than most of the species we seek to protect. We cannot save what we can't see and therefore fast-tracking the specialised skills development for a new generation of Africa's nature and wildlife filmmakers is vital," says Noel Kok, NEWF Programmes Director.
Selected from over 100 applicants across Africa, Maishe Mosala from Johannesburg fulfils the role of Director and Producer for this expedition. She has worked in productions across various long and short format projects and would like to use filmmaking to spread knowledge about wonder of the ocean, marine life and ways in which humanity can harmonise its relationship with the underwater world.
Khayelitsha's Loyiso Dunga is the team's Marine Scientist. Dunga has completed a master's degree in marine biology, he also is a passionate spokesperson, giving talks and presentations hoping to inspire the love and understanding of nature and creating awareness about the remote marine environment. He strongly believes that people will only conserve what they love stating, "I see this as an instrumental platform to enhance my skill set and equip myself to effectively spread my contagious passion about the marine space. There are many young people with similar backgrounds to myself that have no idea of what lies beneath the ocean's "blue blanket", for me this is a perfect opportunity to tailor a message that also reaches them".
Cinematographers, Duncan Tilley from Bez Valley in Johannesburg and Fiona Tande from Nairobi in Kenya will share the responsibility of filming the content for the story. Tilley has worked on some of the most successful and award winning South African social justice documentaries, including Uhuru Productions International Emmy Award winning, Miners Shot Down. He is a climate activist with a passion for documentaries and telling stories that matter. Tande is a Kenyan early-career wildlife cinematographer who has founded Pridelands Wildlife Foundation, a platform used to highlight conservation issues and produce wildlife films that would inspire people to connect with nature and conserve it. She comes from a minority tribe in Kenya, the Maasai, and has a vested interest in protecting our natural world through capturing it on film in order to engage and inspire people and protect the one planet we have.
Weaving the story together, will be editor, Jolene Van Antwerp, an award-winning editor from Johannesburg, recognised both locally and internationally with her latest achievement being appointed series editor for Wildlife Films Okavango: River of Dreams. She is passionate about the greater cause and considers herself to be an eco-warrior.
Wrapping up the team, Takalani Mulaudzi, NEWF's N.E.W Pitch Competition moderator, will be the Executive Producer and Team Mentor. She is an award-winning Producer and Executive Producer and has produced several award-winning documentary series since 2012 that cover a variety of topics. She believes in breaking barriers and that change and impact starts with a giant leap, in this case a dive into the unknown.
NEWF's Noel Kok said, "Six African storytellers brought together by their love for the environment, tasked to make a short film after discovering the magic that lies beneath the surface of the ocean. The results can only be incredible. And of course, the outcomes of the Lab are accredited diving certifications and the development and production of a short / micro film."
Through tailored professional development, the NEWF Advanced Underwater Filmmaking Lab aims to amplify Africa's next generation of nature and wildlife filmmakers, and profile their authentic voices. The Lab is made possible by Vulcan Productions and supported by National Film and Video Foundation, Ezemvelo KZN Wildlife, iSimangaliso Wetland Park, Adventure Mania and Earth Touch.
"One of Vulcan Productions' priority focus areas is ocean health and there are so many powerful stories yet to be told in and around the ocean," said Ruth Johnston, General Manager of Vulcan Productions. "We're really pleased to partner with NEWF to help talented storytellers deepen their skills around underwater filmmaking."
For more info on NEWF and the project visit www.newf.co.za