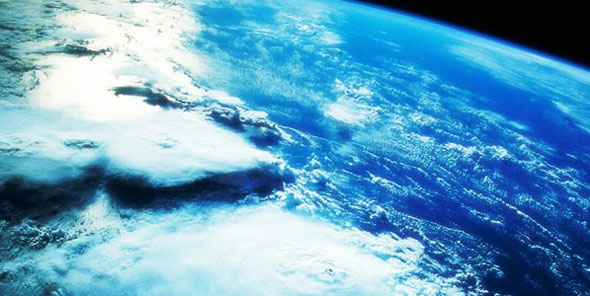 Durban – COP17 is said to be the most unpredictable one yet, according to organisations belonging to the Climate Action Network International.
At a press briefing on Monday, the Network called for more certainty from this year's United Nations climate talks, with some nations indicating their reluctance to commit to a second period under the Kyoto Protocol, which expires in 2012.
Canada, Japan and Russia are determined not to commit to a second period of emission cuts under the protocol unless all major economies – including China and the USA – agree to the same legal terms.
But action has to come fast because the effects of climate change are devastating the globe. Climate change policy advisor Tim Gore said around a billion people go to bed every day without food and 239 million people in Africa make up that number.
The main reason for this is climate change taking a toll on the food system around the world.
In Kenya, there was total crop failure in some areas due to unpredictable weather changes. A significant number of livestock has also perished.
Gore added that floods in East Asia have resulted in the increase of rice prices, while the food shortage crisis in Afghanistan has seen a rise in wheat prices.
He said Sunday's heavy rains in Durban, which left 10 people dead according to the eThekwini Municipality, was a stark reminder of the seriousness of climate change.
World Wide Fund for Nature – one of 700 organisations from 94 countries that make up the network – was represented by former Western Cape MEC for Environmental Affairs, Planning and Development, Tasneem Essop.
Essop said all countries should rise above their national interests and put the planet first. She said South Africa was able to talk and negotiate through the darkest years of its history and won the battle against apartheid – and now it was time for the same to happen with all countries in the fight against climate change.
The network would like to see the parties building on the progress made during the Cancun talks (COP16) and details for the Green Climate Fund finalised.
Meanwhile, Friends of the Earth International has expressed strong concerns over the agenda of the USA and a number of other developed countries.
"Durban could be where the greatest crime against humanity is committed. The blind greed and self-interest of developed countries could literally pass a death sentence on the people of Africa," said Nnimmo Bassey, chair of Friends of the Earth International.
The organisation said rather than strengthen the emissions targets, some nations were pushing to scrap the agreed and legally binding targets for developed countries and replace it with a voluntary 'pledge and review' approach.
However, Bassey believed the delegates were already feeling the pressure from many civil societies who have been demanding climate justice. – BuaNews