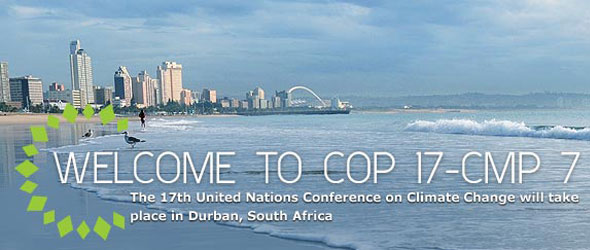 Pretoria – President Jacob Zuma says the global phenomenon of climate change cannot be tackled without an agreement that includes finance, technology and capacity building.
"An agreement that does not address the necessary means of implementation – finance, technology and capacity building – will not be equitable," said Zuma at the informal ministerial consultations on COP 17 on Friday.
Those who attended the gathering included 21 environmental ministers, accompanied by negotiators and delegates from 43 United Nations Framework Convention on Climate Change (UNFCCC) member states.
Zuma said climate change was a global problem which needed a global solution.
"The principle of equity must be addressed in the context of sustainable development."
He said parties will need to do more to reach the agreed long-term global goal of limiting the average temperature increase to below two degrees Celsius. He called on the international community to honour international commitments, and not to shy away from them.
South Africa is this year's host of the Conference of the Parties to the UNFCCC, and the country hopes to follow on the relative progress made at last year's negotiations in Cancun, Mexico.
Zuma said progress must be made on the operationalisation of agreements made in Cancun, including the Green Climate Fund.
"It has become equally important to seriously address the scaling up of the delivery of climate finance between 2013 and 2020, and initiate a formal process that will assess the sources and scale of long-term finance and to ensure the capitalisation of the Green Climate Fund."
Already, the impact of climate change was evident, with extreme weather events, coastal erosion and flooding.
"The conference in Durban presents us with an opportunity to shape the future global response to climate change," said the President, adding that political guidance was needed to steer negotiators.
A less ambitious outcome that would not address the urgent needs of those who were seriously affected by climate change would not be acceptable, he stressed.
"The Durban conference is taking place on the African continent, which is particularly vulnerable to the impact of climate change. In this context, the low level of ambition is a serious concern."
The conference in Durban takes place at a time when the expiry in 2012 of the 1997 Kyoto Protocol, which bound nearly 40 countries to specific emission reduction targets, looms.
Decisions on the future of the treaty were deferred until the Durban summit. It remains to be seen whether countries will sign up for a second commitment period to cut emissions beyond 2012. – BuaNews