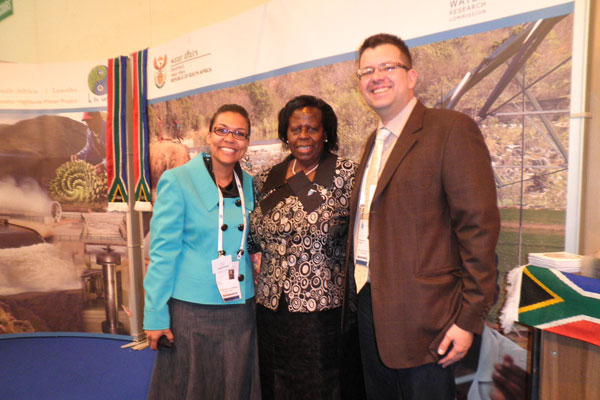 Pretoria – The waste sector offers great potential for job creation, Environmental Affairs Deputy Minister Rejoice Mabudafhasi said on Tuesday.
She handed over the first domestic waste collection pilot project at the Barolong Community Hall in Mahikeng.
The Mahikeng Local Municipality was identified as one of the areas to participate in the waste collection pilot, which is an Expanded Public Works Programme (EPWP) initiative.
"The pilot is geared towards job creation, poverty alleviation, small and medium enterprise development, as well as skills development within communities in Mahikeng," the department said in a statement.
Mabudhafasi described the handover as "a great milestone" that further reiterates the significance and importance of integrated waste management.
"The waste sector offers great potential for job creation by extending waste services into areas that are currently not serviced and improve the waste collection systems in serviced areas," she said.
In 2007, research was undertaken in six municipalities to determine the feasibility of implementing the waste collection model. As part of this process, the model was introduced to the Mahikeng Local Municipality on 30 May 2007, and on 18 August 2007, a letter of intent was signed by the Mafikeng Local Municipality to participate in the project.
The objectives of the pilot project were to develop a small and medium enterprise-driven and labour intensive implementation model for Domestic Waste Collection for municipalities.
It also aims to reduce backlogs in domestic waste collection services through technical and financial support.
The department said before the inception of the project, 15 000 urban households received domestic waste collection services in Mahikeng, while as many as 55 000 rural households did not have access to refuse collection services.
"Challenges with the waste collection services include the clearing of illegal dumpsites being compromised by insufficient and unreliable waste removal machinery. An additional challenge is in the form of the misuse of skips."
Challenges were compounded by the fact that the municipality had only one permitted landfill site that is privately managed. There is also limited recycling in Mahikeng. However, in recent months a recycling forum has been established by the municipality with a view of reducing indiscriminate littering.
More than 70 workers were appointed to do actual waste collection from targeted households for the duration of the project. – SAnews.gov.za