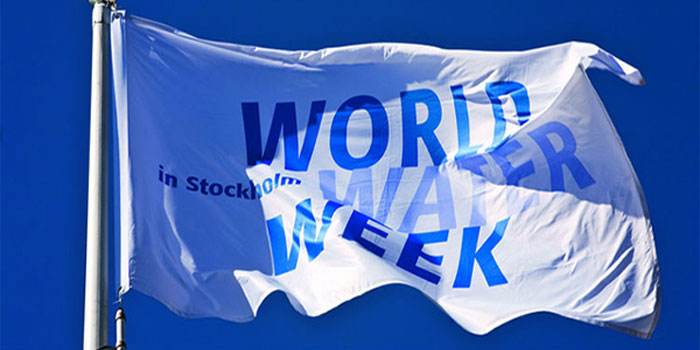 Stockholm Water Week – Working smarter and improving collaboration across different sectors has been identified as a crucial step towards a water and energy secure future.
Experts at the 2014 World Water Week in Stockholm, which ends today, agree that more needs to come out of the existing networks of organisations, and resources must be pooled to increase access to water and sanitation, so more people can enjoy this basic human right.
"The power of partnerships is really critical for creating impact globally. We need to do work that cuts across sectors, and not just focus on one aspect, which is water.
"We need to look at how efforts from different sectors can be integrated," Katja Neubauer, the Regional Programme Officer for Africa and Asia at Water for People told SAnews.
Neubauer said this year's theme for World Water Week – Energy and Water – reflected the interdependence of both resources, and further highlighted the need to achieve a comfortable, workable balance between providing water to sustain life and energy to fuel global growth.
Neubauer's organisation is a non-profit international development organisation dedicated to ending global water and sanitation poverty. It has a presence in nine countries in Latin America, Africa and Asia. It supports governments and the private sector to gain access to sustainable water, sanitation and hygiene education.
While Water for People is an international outfit, it is premised on the principle of thinking globally and acting locally.
"Our model is to work at the district level in countries closely with government, the private sector and communities to provide full water and sanitation coverage.
"We create models that can then be replicated by governments and other organisations. We strive to ensure the water and sanitation systems that are put in place last for generations," said Neubauer.
The concept is what Water and Sanitation Minister Nomvula Mokonyane has been calling for throughout the week-long conference – finding localised solutions to local challenges, and getting all sectors involved in making water and sanitation work.
For Africa, the message cannot get any clearer.
"The best solution for developing states will come from them. Our hope and goal is that eventually, our programme and others like it will be able to source innovations from developing countries for developing countries.
"We hope developing states – either on their own or with our assistance – will find sustainable innovations in-house to deal with their challenges," said Dr Ku McMahan from Securing Water for Food.
Building partnerships
The week has largely been defined as a success, having opened up networking opportunities between organisations.
While conferences, by their very nature, run the risk of being labelled talk shops, one thing that came across quite strongly from this year's World Water Week is that life needs to be breathed into partnerships to make them work. And stakeholders must be awake to the opportunities to form new partnerships.
"We are at Stockholm to share the work we do with other organisations. We have been able to learn from other organisations. We've met a lot of organisations, and we are looking at partnership opportunities to increase the scale and impact of our work," said Neubauer.
Martina Mascarenhas, the Communication and Outreach Manager at CGIAR Research Programme on Water, Land and Ecosystems (WLE), agreed with Neubauer's stance.  However, she said it was time the world approached its water and energy challenges differently.
"Next year, what we would like to see more of is people coming with different ideas. People come here with the same ideas to deal with the same challenges.
"We are all aware of the challenges… We don't have to think about 50 ways to solve the world. We just need to think about one feasible solution, and how we can go about doing it," said Mascarenhas.
As the door closes on this year's World Water Week, work is undoubtedly underway on next year's edition. What remains to be seen now is how leaders and role players will implement the lessons from Stockholm in their home countries. The difference, after all, between brilliance and mediocrity is hardly good ideas – it's mostly action. – SAnews.gov.za